Welcome to the New York Radio Archive
While there are many radio sites and forums on the web, short shrift is generally given to 1960s-1970s free-form, progressive and underground New York City FM rock radio. In addition, when air checks and other collectables are uploaded to forums and postings boads on the web, they are frequently lost as the postings are removed or it's hard to follow which postings had the associated attachment. This site will serve to remedy those situations. So we'll cover the free-form radio FM scene, mainly for New York radio stations, but we'll also add some goodies for New York AM rock radio fans that don't exist on other sites.

The New York Radio Archive (NYRadioArchive.com) features airchecks, articles, advertisements and other documentation about New York radio culled from the air, from journals and newspapers of the day.

Come back often to see what's new on the New York Radio Archive as we'll be posting new air-checks and other archival material regularly. We have a great team of contributors who are constantly finding that lost aircheck in their archives.

Please post any feedback or just say hello on the Guestbook page.

(If the fonts look funky, refresh. If that doesn't work, clear your browser cache and refresh again. And by the way...this site looks best in Safari.)


What's New? - LATEST ADDITIONS:
Latest additions
(other than those on this page). And if you don't see anything new, click Refresh in your browser.
What's Old?
Check out the archive to view older items that have been removed from this home page.
LP's, CD's, DVD's, Blu-ray, VHS, Reel-to-Reel, Books and Journals for sale:
If you're a vinyl lover, check out lpvinylmusic
Living in a city apartment, we've got limited room and so we've got lots of great LP's for sale, mostly from the 1960's-'80's as well a few choice CD's, DVD's, Blu-rays, some rare VHS tapes, including music related ones and even rarer reel-to-reel pre-recorded tapes. And some books and journals about music, cinema, programming, etc. as well. Check them all out at HERE!.

Radio Hall of Fame 2023 Nominees
The Museum of Broadcast Communications has revealed the names of the eight new inductees into the Radio Hall of Fame for 2023

The inductees are John DeBella, Gerry House, Bob Rivers, Pat St. John, Shadoe Stevens, Nina Totenberg, and Charles Warfield. Six of the inductees were chosen through voting by an industry panel of over 950 professionals, while the other two were selected by the Radio Hall of Fame Nominating Committee. The vote was supervised by Andrew Rosen from Miller Kaplan. Also inducted was Radio Ink's President and Publisher, Deborah Parenti.
The induction ceremony, which will be held in-person, is slated for Thursday, November 2nd, at the InterContinental New York Barclay Hotel in New York City. Christopher "Mad Dog" Russo, a 2022 inductee into the Hall of Fame, will take on the role of Master of Ceremonies for the event.
Congrats especially to Pat St. John (WPLJ, WCBS-FM, WNEW-FM, Sirius.XM) and Nina Totenberg (NPR).
(posted 7/31/23)
Can AM Radio Be Saved? Should It Be? by Dan McCue
Our friend Dan McCue has written a great article about the current situation regarding AM radio, but the article also delves into the complete history of U.S. radio.
Click the photo to link to the article. Must reading! (posted 6/6/23)
The State of the Recorded Music Business
The RIAA released the final 2022 North American recording industry sales numbers and while the overall business grew, as has been the trend, physical media continued its decline (except for vinyl LP's) as expected.

As compared to 2021, CD units at 33.4 million units were down 29% and vinyl LP's increased 3% in units and 17% in revenue, shipping 41.3 million units. But physical media is still just a very tiny portion of the overall business (11.2%). LP revenue (at list prices) is now almost 3x CD revenue ($1.224.4 billion vs. $482.6 million).

Downloads continue their slow decline in favor of streaming. Only 23.9 million albums (down 23%) and 177 million singles (down 19%) were downloaded. We have a generation that doesn't feel the need to own music, even digitally and there's not a lot of interest in albums. It's really too bad because unlike streaming, artists can make good money from downloading.

Streaming now constitutes 85.6% of the business (in dollars), digital downloads constitute 3.2% and physical media is 11.2% of the business.

Royalties paid by Sound Exchange, mostly for digital radio broadcasting, declined 3.3% to $959.4 millon.

While there will always be some boutique labels issuing physical media, there will be fewer CD releases over time, especially for newly signed acts. If there's some CD you always meant to buy, you'd better make that purchase because unless it was a really big hit, once it's out-of-stock, it's probably not going to be re-pressed, especially boxed sets and special editions (although the used market will go on forever since 14.9 billion CD's have been sold in the U.S. since its advent in 1983 (and 4.11 billion LP's since 1973). If just 10% of the CD's survive, that's still 1.49 billion.)

The total U.S. music business was almost $15.9 billion (at list prices) and $10.3 billion (wholesale) in 2022 compared to almost $15 billion and $9.8 billion (wholesale) in 2021 .

CD units peaked in 2000 at 942.5 million, LP units peaked in 1977 at 344 million and cassettes peaked in 1988 at 450.1 million units. Between 1994 and 2000, except for 1997, over a billion albums were sold EACH year. In 2022, it was 99.3 million, including digital downloads.
(posted 3/9/23)

WRVR Riverside Radio at the American Archive of Public Broadcasting Virtual Exhibit
The virtual exhibit includes 4,000 hours of programming from WRVR as curated by Dr. Tona Hangen, Professor of History at Worcester State University. WRVR was a noncommercial radio pioneer during the 1960s and early 1970s, broadcasting sermons by many of the period's leading theologians, producing local public affairs programs, and providing coverage of the civil rights and antiwar movements, and keeping the fires of American jazz alive in the rock 'n' roll Sixties with its cherished music programming. The exhibit showcases digitized broadcasts, photos, programming guides, and other media from the radio station of The Riverside Church, a nondenominational Protestant congregation on Manhattan's upper West Side.
You can listen and view it all here: American Archive of Radio Broadcasting

However, probably of most interest to those who come to this site is Bill Minkin's "Richter Scale Society", which was an early effort at free-form programming. Those airchecks can be found here: The Richter Scale Society
(posted 10/26/22)
Fred Migliore's Tribute to Pete Fornatale
Like many others, Fred Migliore was very influenced by Pete and he eventually joined the radio industry. He became close with Pete beginning in 1995. After Pete died in 2012, Fred produced this three-hour tribute to Pete.
You can listen to it here: Fred Migliore tribute to Pete Fornatale
(posted 4/26/22)
ALTROK Radio
People who inhabit this site often complain about the dearth of listening options on the commercial FM band. And that's certainly true, but there are plenty of other options, most web-based. We posted down below about Chris Blasco's efforts and here's another: David Weinstein, who did time years ago working at WABC-FM, does a weekly show on ALTROK radio, which can be found at the link. The show is also archived on Mixcloud.com
AltRok Radio
The WNEW-FM Bomber Jacket
We just came into posession of a vintage WNEW-FM bomber jacket that was worn by their DJ's and also used in promotions. It's being modeled by Jayla Kai, a young singer-songwriter whose first single, "I Can't Lie" dropped on Thursday, May 6th (2021) and whose second single, "Apple Tree" dropped in June.
Rob Frankel's RadioMaven77 on Mixcloud
Rob Frankel, a contributor to this site, has long been engaged in restoring old airchecks by putting back the music removed from scoped recordings. He has started to post a large body of such airchecks on MixCloud. These airchecks are from all across the country and included some unscoped versions of airchecks you can find on this site. As of this writing, he's already posted over 80 airchecks on the site.

You can find these airchecks at RadioMaven77 on Mixcloud (posted 11/2/2020)
Listen Closely Radio
You know how most of us complain that there's little intelligent music radio that's like radio was in the early free-form days? Well, there is, but you have to do a little work to find it, which isn't unlike the way FM radio was before WOR-FM started playing rock on July 30, 1966.

Chris Blasco is someone who loved that radio and has a great ear for putting together beautiful montages of great music, both old and new. He does a Podcast called "Listen Closely Radio" and that's exactly what you should be doing.

You can find it here: Listen Closely Radio

And especially check out the episode between 24 and 25: "God Gave Rock and Roll To You! WNEW-FM, 20 Years Gone".
The Pete Fornatale Archive at Lincoln Center
A second Pete Fornatale Archive was launched at the Library of the Performing Arts at Lincon Center on the evening of September 26, 2019.

At a great event hosted by current Mixed Bag host Don McGee that also featured Pete's son Peter Fornatale, Don and curator Jonathan Haim introduced the archive and played excerpts of Pete's interviews with David Crosby, Graham Nash, Brian Wilson, Joni Mitchell and others. And performer Mike Agranoff performed "The Sandman", a wonderful verse about a great radio air personality, a version of which can be heard as part of this aircheck on this site.

Initially, the archive, comprising of over 500 reels of broadcasts and interviews, will be available on a by-request basis. Within two years, the archive will be available to everyone on terminals in the library. The library will also include other ephemera.

As reported several posts below, another Pete Fornatale archive also exists at the Port Washington Public Library.
A new book about the Woodstock Festival
Pete Fornatale wrote a great book about Woodstock called "Back to the Garden". Here's another book about Woodstock by a family member of Pete's and a friend to this site, Thomas Harkins, that will serve as a great companion piece to the Pete's tome (which is out-of-print and hard to find anyway).

This book covers everything about the Woodstock Festival not covered in the many other books about the festival. In a conversation with the author, Harkins emphasized that when most people talk about their remembrances of the festival, even some of the performers, they're actually talking about what they saw in the Woodstock movie. Few actually remember the details of the actual festival, which his book attempts to cover in grerat detail.
The Pete Fornatale Local History Archive
Friday August 23, 2019 would have been Pete Fornatale's 74th birthday. It also marked the launch of the Pete Fornatale Local History Archive at the Port Washington Public Library.

The event was attended by more than 200 friends, family and fans of Pete. The archive includes six cartons of Pete's personal papers going back to the 1960's that includes personal notes, scribblings, playlists and other ephermera. The archive will also include some video - Pete worked on pilots for two different rock oriented TV shows, including one with David Crosby and will also eventually include an audio archive that will include such programs as Pete's early college radio shows on WFUV.


The archive is being managed by archivist Vanessa Nastro and librarian Tony Traguardo. Tony was also responsible for a lot of the audio-visual work that Pete used when he made presentations about the books he had written.


One of Pete's favorite bands, Aztec Two Step, performed a stunning set of Simon & Garfunkle songs.


It was also anounced that Pete's syndicated version of his show, "Mixed Bag Radio" will be re-broadcast and streamed on WCWP radio. Details on the poster below.
There will be another Pete Fornatale Archive located at the Library of the Performing Arts at Lincoln Center. An event to celebrate the opening of that archive was held September 26th. (Posted 8/24/19, updated 11/20/19)
I Never Had Me A Better Time And I Guess I Never Will
A Tribute to Scott Muni on his 89th Birthday by Ray D'Ariano
Editor's note: Today, May 10. 2019, would have been Scott Muni's 89th birthday. We lost Scott in September of 2004. It's hard to believe that it was that long ago.

Ray D'Ariano is a long time NYC radio mainstay, having worked at WNEW-FM's "Finally Friday's" with Dan Neer, at WKTU, Promotion Director and writer/performer on the Jay Thomas Show; at WNBC with co-host Soupy Sales and then solo in mid days for 2 years. He also worked in the record industry having been a VP at MCA Records twice and General Manager of Casablanca/NY. He worked with Kiss, Elton John, The Who, Donna Summer and others and worked with many in radio promoting his artists.
Scott Muni was the most important person in New York rock and roll radio.
I first heard him when I was in high school and he was on WABC. The second you tuned in you were zapped with one of the station's relentless jingles, "He's an all American on… 77 WABCeeeeeeeeeee," punctuated instantly with his incomparable gravely voice, "77 WABC degrees! Scottso here, movin' and a grooving' with something new and great too, Roy Orbison's 'Pretty Woman!' Oh yeah, everybody digs one of those!" On a good night the terrestrial station's potent 50,000 watts blanketed half the country with the second wave of rock and roll. Monsignor Muni presided over the early evening services, the "teen jock slot," as it was called in the biz. From his pulpit, surrounded by heavenly waves of echo, he'd spread the gospel according to Phil Spector, Smokey Robinson and Brian Wilson.


All a young and impressionable believer needed to join the congregation was a small transistor radio. When The Beatles hit town in February '64, WABC embraced them and Muni was in the center of the storm. Somehow he maneuvered himself into their hotel room and, over the ear-piercing screams of the thousands of fans in the street below, he broadcast exclusive interviews with the lads.

Crisis hit when Ringo's St. Christopher medal was yanked from his neck by an over- zealous fan. Scott appealed to his listeners to help find the sentimental keepsake, and remarkably, it was found and returned to the drummer. Such was the innocent foolishness of Beatlemania, and the origin of the life-long friendship between Muni and The Beatles. For that full year, WABC was a huge booster of The Beatles and the entire British Invasion. Coveted spots on their Million Dollar Survey, once occupied by Jay and the Americans, The Drifters, and The Shirelles, were now overflowing with the likes of Manfred Mann, The Zombies, and a gruff group of hooligans called The Rolling Stones. Therefore, it was puzzling to most of the adolescent listeners when Louie Armstrong's "Hello Dolly" came in at number one on the station's Top 100 of the year. How in the year of Beatlemania, of WA-Beatle-C, did a Dixieland version a Broadway show tune beat out The Beatles? "I Want To Hold Your Hand," and "She Loves You," came in numbers two and three. The results seemed inconsistent and hypocritical.

During that year Muni had some heated exchanges with WABC Program Director Rick Sklar. The DJ felt the limited play list was killing rock and roll. And he was furious when months before "Hello Dolly" became the station's top hit of the year, it remained in the number one spot on their survey week after week. In his memoir "Rocking America," Sklar wrote that Muni demanded he "Get that song off my show!" He went so far as to challenge Sklar's record store sales data and threatened to go to the F.C.C., but when he complained about the short play list in front of Sklar's staff it was over. Muni left WA-Beatle-C. Over the next few years Muni did overnight fill-in work at WMCA and he found another night shift gig. On the New York rock scene it was the era of the Hammond B3 organ and the blue-eyed soul bands made popular by The Rascals. The Hassles featuring a young Billy Joel, The Pigeons who would become famous as The Vanilla Fudge, and The Vagrants with guitarist Leslie West played at a slew of rock clubs known as discotheques. There was The Phone Booth, Cheetah, Ungano's, and a club on East 48th where The Vagrants were the house band, Scott Muni's Rolling Stone.

Muni was a Scotch aficionado who had the ability to function flawlessly even after imbibing. One evening there was a brawl on the street out front. He intervened and discouraged the participants from continuing their aggressive behavior so close to his establishment. He did it with fewer words than the last sentence. A short while later he felt ill. He went home early only to twist and turn all night with a harsh pain in his lower back. The ex-Marine toughed it out, but was shaken the next morning when he awoke to see his sheets covered in blood. During a sober investigation he realized he had been stabbed while breaking up the fight. Later that night he was back on stage with the Vagrants. It was only rock and roll.

In 1966 the F.C.C. ruled that FM stations could no longer simulcast their AM station's programming. On July 30th of that year The Troggs were the first group played on New York's first FM rock station WOR-FM. The station was the alternative to WABC, broadcasting in stereo with a progressive approach to Top 40 and a much looser presentation. Here a low-keyed Murray the K played what he dubbed the "attitude music" of Tim Hardin and Janis Ian. It was a station where a solitary bass solo played under Bill 'Rosko' Mercer as he curved commercial copy into hip poetry, "Don't blow your cool. Blow your mind at The Cheetah." It was where Scott Muni became "SM on FM" and was no longer restricted to an undersized music playlist. "At three o'clock we'll be back with the Top 40 sounds, the numbers, the survey show, the best of the new sounds, some gold too, everything for you."

WOR-FM instantly appealed to the college crowd. It created an enormous boost in FM radio sales and was soon the hippest station in town. RKO, the parent company, knew not of hip, but they realized rock music on FM could be profitable and began to take it seriously. The hired a serious Top 40 programmer from the west coast. Under Bill Drake the presentation became slick and the music playlist short. Discouraged, Murray the K, Rosko, and Scottso quit.

While WOR-FM was experimenting with progressive Top 40, WNEW-FM's format focused on easy listening pop presented by an all-female DJ staff. Although pleasant, it never captured the imagination of the listeners. On October 29, 1967, Alison Steele, the one DJ who would survive the coming transformation, announced "We've got a big doing here tomorrow. It's a freak-out that starts tomorrow and will go on and on and on. Well, I'll let the man tell you himself." Then their newest hire let the psychedelic cat out of the bag. "Hello, this is Rosko. Frankie and Johnny were lovers. They lived in a yellow submarine. WNEW-FM has a surprise, a new happening on the music scene every night on 102.7 starting October 30, seven to twelve midnight. It's out of sight. So you'll have to listen."


With that promised broadcast the following night, New York's first free-form rock station was launched. Soon Alison Steele re-invented herself and became "The Night Bird." Jonathan Schwartz, and TV's "cool ghoul," Zackerle joined the air staff, and the man who became the station's program director, innovator, and guru for the next three decades, Scott Muni, started as the afternoon DJ. WNEW-FM's impact on the area's youth was phenomenal. The music was exciting and experimental. They were the first station to play Led Zeppelin, Crosby, Stills, & Nash, The Grateful Dead, and countless others whose art stretched far beyond the boundaries of a 3-minute single.

In the mid 70's I was an executive at MCA Records. Lynyrd Skynyrd's second album was out and they were kicking some serious butt down south selling out stadiums and the like. In New York, "Sweet Home Alabama," a great single, got played for a week on WABC before they dropped it. To be honest I was astonished they ever played a tune celebrating the deep side of Dixie, but 7 days of limited air play does not make a band a household name. As unusual, it was WNEW-FM's airplay from cut one, album one, onward, that broke the group in New York.

One summer morning I got a call from Skynyrd's management. The plan was to book the band into The Capitol Theater, a Fillmore East clone located in beautiful downtown Passaic, New Jersey. Their management wanted a broadcast on WNEW-FM. That way, in addition to the few thousand hard core fans at the venue, hundreds of thousands could hear Skynyrd on the radio. I was asked to set it up. Scott instantly agreed as he knew Skynyrd were great and destined for stardom. I bought advertising on the station promoting the date, their latest album, and the broadcast and to hype the live gig the jocks started playing Skynyrd more frequently. Overall it was a good promotion for everyone, the band, the record company, the promoter, the station, and the fans.

On a chilly night in "Rocktober," as WNEW used to call the tenth month of the year, Scott and I made our way to Passaic. He wanted a pop before the show and there just happened to be a funky workingman's bar behind The Capitol. When we entered, the watering hole was bursting with Skynyrd fans loosening up before the show. The DJ was instantaneously surrounded by fans who bombarded him with drinks, questions and observations on the current rock scene. As always he was genial and accommodating. As show time approached I decided to leave the party and check in with my act.

Soon as I arrived backstage the frantic promoter announced, "The group won't go on."

"Why not?"

"Nobody told them about the live broadcast."

In the dressing room I was greeted by guitarist Allen Collins screaming, "You fucked us!"

After that welcome I figured it would be better to talk to the group's leader, Ronnie Van Zandt, in private rather than take on the entire Skynyrd crew. We adjourned to the hallway. Fortunately Ronnie and I were friends and often, while on the road, would discuss everything from country music, UFO's, women, and fresh water fishing. So there was an established trust between us and at that moment backstage in New Jersey I needed it. He told me the band weren't playing because they "didn't know nothing about any live broadcast," and were concerned about sound quality. I explained that it was WNEW-FM who had broadcast The Allman Brothers on the final night of The Fillmore East. I told him it was to the station's advantage, as well as the bands, to have the concert sound great, after all they were turning hours of their programming over to the concert. He recognized that I was sweating and working hard to sell him on the concept. He said, "That's all well and good, but nobody informed us about a live broadcast and we ain't doin' it." I countered with, "Your management requested it. I assumed they informed you." He smiled and said, "They didn't." Then he went back to the dressing room and I ran back to the bar.

Scottso, still surrounded by his drinking buddies was having a fine time. I squeezed through the horde and caught his ear.

"We got a problem."

"What's that fats?"

"Skynyrd refuses to go on."

He downed his drink, stood up, and said, "Thanks everybody, got to get over to the show."

The ecstatic throng parted and as we strolled through them they applauded. We hastily walked to the theater and I filled him in. Inside the opening act were just about done. Soon as the anxious promoter greeted him Muni asked, "You got a fresh bottle of Jack around here?" Instantly a bottle appeared. You can get anything you want backstage at a rock concert. We moved into the dressing room where I announced, "Here's the man who makes sure your albums are played on the radio here in the north, Scott Muni." They were respectful and thanked him with hugs and handshakes. Scott made eye contact with Ronnie and said, "We need to have a conversation, like, right now."

We left the room and the two men moved to a remote corner. I couldn't hear a word spoken, but watched as the bottle of Tennessee whiskey was passed back and forth with each guy taking a slug before handing it off to the other. After about ten minutes they strolled back toward the dressing room. Ronnie entered and Scott announced, "Show time." Within minutes he was onstage with the band. "Good evening, I'm Scott Muni from WNEW-FM. Please welcome our friends from Jacksonville, Florida, Lynyrd Skynyrd." They tore into their opening number and the audience exploded with a great reception. We caught a few tunes from the wings before Muni said, "We're outta here." Our driver was blasting the broadcast in the limo and Skynyrd were rockin' loud and clear. Scott poured two stiff ones from the vehicle's bar, clicked his glass to mine and said, "It always sounds better on the radio."


That was his style, casual and confident, and he carried it into the studio every day. When the royalty of rock visited, as they often did, he relied on his relaxed laid-back delivery and winged it. As a result, often his questions sounded a bit interminable. All he wanted to know from George Harrison was how he got together with Eric Clapton for their tour. It came out like this: "George, you, um, you love to play music and you love to record music, but I think one of the problems, with a George Harrison, from our stand point, the public, we want to hear you all the time. Right? So it's not possible that you're going to be recording all the time, nor is it possible that you have a group. So how did this thing happen with Eric Clapton? You wanna tell me?" Most guests flowed right along with it, but there was a problem with John Entwistle of The Who.

I had brought the band and it's individual members up for live chats many times. Muni particularly hit it off with their drummer Keith Moon. He didn't treat Moon like the insane maniac he was portrayed to be. He offered courtesy and respect and their chats were always entertaining. Entwistle's interview didn't go well as Keith's. It was bad. In fact, it may go down in history as the single worst interview in WNEW-FM's 30 year history. Scott began with one of his wordy questions and said something like, "My guest is a member of one of our favorite, certainly one of the world's favorite bands, The Who. Although, today he's here representing his other group, a band called Ox, and, uh, he is, of course, he is the man in The Who known as The Ox, our friend John Entwistle. Now before you say anything we want to, uh, clear up any misconceptions about The Who. Although, you're in town with Ox and all, the fact is The Who haven't broken up, and you are still very much a member of that band. Correct?"

"Yeah," Entwistle sheepishly replied.

The next 40 minutes resembled an early Monty Python bit. Muni tried to draw conversation out of the rock star as Entwistle stared straight at him offering blunt single syllable answers.

"Yeah."

"No."

"Right."

Scott played a few cuts from The Ox album and mercifully the session concluded. There was an uncomfortable coolness as I rode the elevator with John. We both knew the interview was atrocious. Finally I managed a smile and said, "That was unique." The Ox exploded, "He wouldn't let me get a bloody word in! He didn't shut up for half a bloody second! He bloody wouldn't let me speak!" He was stormed out of the building, bolted into the waiting limo, and took off. It was too bad he was annoyed, but he'd be leaving town soon and I had to deal with Muni on a daily basis so I returned to the studio to see how the Professor was doing. Appropriately enough, "Won't Get Fooled Again" was playing over the airwaves. I smiled and said, "That was interesting," and Scott replied, "I couldn't get a God damn word out of him. I had to do all the God damn talking."

This was never the case with Elton John. His frequent visits were entertaining and memorable. Captain Fantastic and The Professor even had a running gag going. It became routine that sometime during his visit Elton would talk about the designer dress Scott was supposedly wearing. He wasn't, of course. The lovely black sequined number Elton described was a pure figment of his imagination and humor. The DJ just laughed it off.

But on one occasion Elton was caught by surprise. That day he entered the studio to witness Muni sitting at the controls wearing a cheap housedress purchased at Woolworth's. He wore it for the length of the show proving he too had a keen sense of humor. Another reason the flamboyant superstar loved visiting was because Muni allowed him to literally take over. He would become "EJ the DJ" and Scott performed the role of engineer/co-host. Elton selected the music while Scottso cued it up and worked the board.

During the broadcasts Sir John used to enjoy a taste of the bubbly. Professor Muni stuck to Scotch. Inevitably, Elton would let loose and speak his mind. One muggy August afternoon in '74 when he was in town for a week of sold out gigs at the Garden he was offended by a New York Times review written by John Rockwell. He wrote that the concerts "offered wallpaper music of the most banal sort." Between records "EJ the DJ" lashed back live on the air, "If you are listening now, you asshole, come down here and I'll destroy you. I'll rip you to bits on the air. The New York Times had delusions of grandeur." While this tirade continued Scott just smiled and let him go.

Such an outburst would have caused heart failure at WPLJ, WNEW-FM's rival across town. PLJ started out as a progressive rock station, but by the mid 70's they were a homogenized variation on the theme. They actually had higher ratings than NEW, but the artists and record labels remained loyal to Scott by supporting the station with advertising and making sure he had all the hot new releases and interviews first. The reason was simple; PLJ had no problem playing the superstars like The Stones, or Dylan, or, in the case of my label, Elton John and The Who, but they wouldn't touch the new stuff.

Scott, on the other hand, gave any band that was halfway decent the opportunity to be heard by the most knowledgeable and passionate audience in the world. Some made it, others didn't, but ultimately the fans decided and the new artists all got a chance. Bruce Springsteen, Queen, U2, and hundreds of others got their first exposure in New York on WNEW-FM.


PLJ had a Program Director named Larry Berger. He was a nice enough guy, but all the attention his lower-rated competition received used to get under his skin. One Friday night his station was sponsoring a concert in Central Park. I don't remember who the headliner was, but the opening act was a new group on my label, Joe Grushecky and The Iron City Houserockers. Scott was playing their debut album, and typically PLJ was not. I took Mary Anne McIntyre, WNEW's music director, to the show to hear the band live. On our way in she gave me a new promotional button, "Rock Lives…WNEW-FM." I pinned it on, didn't think anything of it, and we caught the Houserockers set.

The following Monday, Berger called and he was irate. He couldn't believe I wore a WNEW-FM pin to a WPLJ event. It was so petty I had to laugh. I said, maybe it was a PLJ event, but I was there to see my act and brought along the music director whose station is the only one in town playing that act. He went on and on about how I favored WNEW-FM. He was right, but I lied and said I treated all the stations the same. He didn't buy it and the call was a disaster.

As fate would have it, later that sunny afternoon I was strolling up 5th Avenue and Larry was walking toward me. When our paths crossed I smiled and offered my hand. He wouldn't accept it. He wouldn't even make eye contact and stared at the sidewalk. I offered to buy him a drink, but he declined and walked on. I stopped off for a cold one and was amused when I saw my reverse image in the mirror behind the bar and realized I was wearing a WNEW-FM t-shirt. Sorry Larry.

The next night I told Scott the story. He laughed, but didn't believe I didn't know I was wearing the shirt. Then he bought me a drink.

posted 5/10/2019
High School
Every year, I return to my Brooklyn high school for Career Day and every year, I poll the students in the classes I present to on their radio listening. These are this year's results:

Listen to OTA radio: 6.7%
Listen to Sirius/XM (in parents' car): 15%
Paid streaming subscription: 53.3%
Ad supported streaming subscription: 23.3%
Only gets music from YouTube: 6.7%
Still buys downloads: 3.33%
Buys physical music (CD's, vinyl): 0%

If this small sample is indicative of everyone, it's over for both OTA radio, physical music and downloads (just in case we didn't realize that already). (posted 10/27/2018)
Cousin Brucie Way
We noticed this not too long ago on Sixth Avenue and about 50th Street, a few blocks south of "Black Rock" - the CBS Corporate headquarters. It's probably been there for years and we never happened to notice it, so we'll very belatedly congratulate WCBS-FM and Cousin' Brucie, even though he hasn't worked there since the format changed to 'Jack' in 2005. The 83-year-old wonder still amazingly resides at Sirius/XM satellite radio. His hairpiece is a lot younger. (posted 10/25/2018)
McCartney at the 'March For Our Lives' March 24, 2018
Here's a photo we took of Sir Paul at the march a few weeks ago. Not all that much to do with radio, but we're posting it well...just because.
Columbia University's WKCR
Here's an interesting article from the student newspaper at Columbia University about WKCR, the campus radio station that most students apparently don't know exists:
Posted 12/11/2017
Pete Fornatale Interview
Here's an interview posted on YouTube that Rex Fowler, Scott Sobel and Gary Licker conducted with Pete Fornatale from January of 2012, just three months before he died.
Columbia University to Digitize the Bob Fass Archive
The New York Times reports that Columbia University is going to digitize about 10,000 hours of recordings from Bob Fass' WBAI shows going back to the 1960's. Fass was a pioneer on WBAI, creating what would later be known as free-form radio and introducing his late-night listeners to non-mainstream artists (many of whom would later become mainstream) and to both local and national politics, giving many their first taste of a politial education.

While rarely given credit, Bob Fass and Steve Post, another radio personality on WBAI, were the fathers of free-form, politically oriented, highly local radio.


And here's info about the Radio Unnameable documentary
NY Radio & Twitter
Twitter no longer supports the embedding of search requests, but if you click on the phrase below, it will take you to Twitter with the results, which should be about New York radio.

Commentary by David DiSanzo
Our good friend, contributor to this site and music industry expert David DiSanzo sent us the following today, and I thought it was interesting enough to post here:

AM Radio
So I'm driving a beat up old car back and forth to Secaucus. CD player not working correctly. Cassette deck broke. FM antenna only goes up a third of the way.

Radio...especially as you move towards NYC, is frightfully bad. The worst of it, I feel, is the classic rock station. Every morning they play either "Who Are You" or "Baba O'Reiley" or "Love Reign O'er Me". I don't know why but they do. There's an oldies station that just plays Janet Jackson songs from the 80s and Manfred Mann's Earth Band's version (the single edit w/out the guitar solo) of "Blinded by the Light" EVERY DAY....in the morning and then again in the evening. This leads me to believe that people are actually robots and not human at all.

Then I "switched it over to AM" as Jay Farrar sings in the 1st track of the 1st Son Volt record ("Windfall")..."searching for a truer sound". I started thinking that...with the return of vinyl, and now tape, that we should take back AM radio.

First of all, it shouldn't sound the way it does. We have the ability to make AM sound fantastic but no one is interested so it sounds terrible...unlistenable, really. But it USED to sound much better (I have the tech to back that up and audio samples provided by a friend of mine) and could sound even better than it did then...

Secondly, it would be cheap, I would imagine, to start an AM station. Imagine a station that played great music w/out ever touching Hotel California (if I HEAR THAT SONG ONE MORE EFFING TIME I AM GOING TO GO NUTS). We'd get all the hipsters buying AM radios to go w/their Crosley turntables..

So I switched it...I only know the two news channels and the sports channel...so I started scanning and landed on this Morristown, NJ oldies station. They were playing The Beach Boys and then went into The Monkees' "Vallerie". Then Bread and Barbara Lewis. They could do no wrong. I didn't care about the bad sound - I had good music for a change. I was happy.

You know, the NYC oldies station read something in the news about Buddy Holly on his birthday recently...he was in the news for some reason...and the DJ said he couldn't actually play a Buddy Holly song (this on an "oldies station...WCBS - the station that built their business on 50's rock)...and that he'd get fired "again" if he did..but there was a song he wrote that Linda Ronstadt covered that was a big hit in the 70's that he could play.

Let's start an AM station! Let's quit our jobs and we can all be DJ's...not on-air personalities...just DJ's.

Two Barbara Lewis tracks in one morning!

Link: WMTR-AM Classic Oldies.
(posted 10/15/2015)
"Little Steven's Underground Garage"
We often editorialize on this site about the poor state of broadcast radio and how almost no one is doing the kind of quality broadcasting that was accomplished on the best free-form and progressive rock stations in the 1960s and 1970s.

But there are still some great shows out there on both commercial and non-commercial listener-sponsored radio and there are also some great shows in syndication. One of those is Little Steven's Underground Garage, which has been in production since 2002 and will issue its 800th show later in 2017 - already 2000 hours of absolutely fantastic radio.

Recent shows have been dedicated to surf music, St. Valentine's Day, the Beatles, "Naughty Girls", the Whisky-A-Go-Go and there are some great past shows devoted to The Wrecking Crew, Girls of Summer, Joe Meek, Jack Nitzsche, Movies, Ringo, The Who and more.

Little Steven, of course, is Steven Van Zandt, probably best known for being a member of Bruce Springsteen's E-Street Band, but he's really a renaissance man. He worked as a sideman for the Dovels, was a co-founder of Southside Johnny and the Asbury Jukes and he's released four solo albums. And of course he's known for his role in The Sopranos and in the Netflix show, Lilyhammer, for which he's also a producer and writer. He's the program director for the Underground Garage Sirius/XM channel as well as the Outlaw Country channel. He's also been a music producer, co-producting some tracks for Gary U.S. Bonds' "Dedication" album and most recently for Darlene Love's album, which features a killer version of "River Deep-Mountain High". He was also responsible for getting The Rascals back together (albeit briefly) and he produced their live comeback show.

Most of the Underground Garage shows have been archived and can be listened to on the Underground Garage website. (Posted 9/7/15, updated 2/23/17)
Edwin Armstrong and Nikola Tesla
There's been a number of recent fictional novels about Nikola Tesla as well as a discussion on the NY Radio Message Board about why there aren't any radio industry statues in NYC.

The figure probably of most relevance to this site is Major Edwin H. Armstrong, who was born December 18, 1890 and was the inventor of FM radio. And he does have a monument of sorts: the Alpine tower located in the woods west of Route 9W on the Palisades in Alpine, NJ. Armstrong invented FM broadcasting in 1933 and built the tower in 1938. FM broadcasting started in the early 1940's, but the early system was made obsolete when the government moved its frequencies to the current band in 1946. But FM really didn't take off until the FCC mandated in 1966 that stations in cities of greater of 100,000 people could no longer simulcast the AM signal on FM more than 50% of the time, which brought us rock WOR-FM on July 30, 1966.
There are a few plaques around the city in tribute to Tesla, who was a Serbian immigrant who came to the U.S. when he was 28, in 1884. He invented the brushless AC motor, improved Edison's DC dynamos, developed AC power systems in competition with Edison's DC and is also credited with inventing electric oscillators, meters, improved lighting systems and the Tesla coil - a high voltage transformer. He also did work with remote controls and claimed he could develop a wireless power system.

Both Tesla and Armstrong had to constantly fight the big corporate powers who tried to steal their patents. Tesla died poor in a hotel room in 1943 at the New Yorker Hotel. After his death, the U.S. Supreme Court voided four of Marconi's patents and awarded them to Tesla. After numerous court battles with RCA and David Sarnoff which sapped his finances, Armstrong committed suicide in 1954. His widow continued the fight and eventually won most of the cases.

But how many American schoolchildren know who Armstrong and Tesla were and what they accomplished? At best, to them Tesla is a car brand.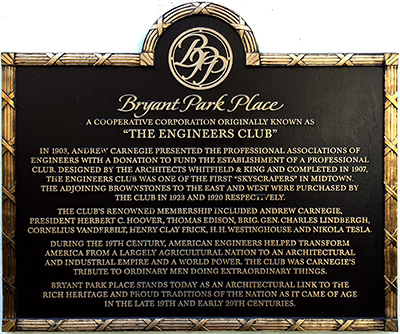 (updated 4/8/2021)
Our Contributors
Rich Barbato
Rich Barbato grew up in Staten Island and was a huge WABC and Dan Ingram fan. Like many of us, he used to listen for the chart positions of each song and write the surveys down each week. He loved WABC so much that he attended the NY School of Broadcasting and received his 3rd class FCC license.

He worked for the ABC Radio Network from 1978 to 1984 and got to see and speak with the WABC DJs that he grew up with. Rich has an interesting library of airchecks and other ephemera and he has generously volunteered to share them with us.
Don Balogh
Don discovered WNEW-FM in 1967 while playing with a small Emerson table radio. He marveled at the great underground music of that day. Don felt that the DJ's were most entertaining and enlightening in that they were proficient in the "little art form" (as Jonathan Schwartz called it) of segueing songs and spoken words together to enlighten and inspire young people like Don to eventually take that on as an avocation. To Don, Rosko was King and he listened intently to Richie Havens, the Chambers Brothers, Chad and Jeremy's Progress Suite, readings of Gibran, Yevtushenko and other things you didn't normally hear on the radio, all juxtaposed to illustrate that great art was possible on the FM dial. Between that and great experiences at the Fillmore East, Don's musical die was cast.
Charles Blanding
Charles became a radio buff at age 5 when he listened to WNJR on his crystal set and heard many of the R&B songs that would later be covered by rock & roll and pop artists. By age 7 he started collecting 45's and he was listening to WABC's Martin Block's Saturday morning countdown simulcasts on FM by 1956 on a 15" Altec speaker!

By high school he began recording radio stations on a regular basis, usually from FM, which meant WABC on simulcasts, WOR-FM when they split from the AM as well as other New York stations.

Charles graduated from the RCA Institute (Now TCI) in 1970 and began a broadcast career on the air as a DJ on WJDM and WRAN (NJ) and also worked as an engineer for WVNJ (now Z-100). He also worked in TV with stints at USA Network and News 12 NJ.

Charles was also a contributor to WABC Rewound, providing unedited air checks of simulcasts recorded off of FM with fantastic fidelity that didn't need to be further processed.

Charles passed away in April of 2018.
Kimbal Brandner
Kimball is a great fan of New York top-40 radio and has contributed many of the WABC surveys and WABC promotion materials that appear on this site.
David DiSanzo
David has worked for a number of music labels and is an intensive music collector and radio fan. He also fondly remembers his friendship with Alison Steele.
Larry Fox
Larry grew up in Long Island and worked in college radio at WRVO, Oswego and WAER, Syracuse where he was a PD for a time. He then worked at various stations in update New York, was a teacher in the Glen Falls area and is now part of an experimental theater group. Larry has maintained a collection of surveys from the mid-60's that he's graciously contributed to the site.
Rob Frankel
Rob Frankel has been in radio for years, has worked as a producer for Drake-Chenault, the RKO and ABC Radio Networks and is known by a title that few people hold: restorian. Rob is expert at taking old scoped air-checks and seamlessly adding back the music. Rob was also responsible for remastering the air-checks heard on WABC's "Rewound" program from 2000 to 2009. Rob was one of the producers of "The News Blimp" through most of the 80's and he has been a Senior Producer for Citadel Media, where he was one of the producers of "Flashback!", a weekly classic rock series, since 1989.

Check out Rob's website at RobFrankel.net where you can also find out about Rob's availability to create magic for you.

Rob has started posting his extensive aircheck holdings on Mixcloud which can be found at RadioMaven77
Norm Garr
Norm Garr has been a BOSS RADIO aficionado since the day KHJ, Los Angeles came alive in 1965. Norm is fortunate to own copies of all four versions of The History of Rock And Roll: The original narrated by Robert W. Morgan for KHJ, Los Angeles (someday, OR-FM's original version might show up); the 1st syndicated version with Harvey Miller (Humble Harve) included on this site; and the 1978 and 1981 versions hosted by Bill Drake. A number of previously missing pieces have been contributed from Norm's collection to make our edition as complete as possible.
Bob Goodman
Bob Goodman is an NYC native and started his broadcast career during the "Golden Age" of FM as GM of Hunter College Radio Station WRFH and eventually to WRCN AM/FM and WLIX AM on Long Island, KSRF in L,A, and Quad 94 WYSP in Philadelphia. In 2001 he returned to spinning smooth jazz at Saddleback College's KSBR FM in Mission Viejo. "Whole 'Nuther Thing" was created in 2004 and was a staple of Saturday afternoons on 88.5 for 15 years. In 2018, "Whole 'Nuther Thing" was added to the Sunday lineup at KCSN 88.5 in L.A. In July 2019, Bob joined KXFM 104.7 in Laguna Beach, Whole 'Nuther Thing is essentially a mosaic of music without boundaries. Taken from a palette of over 75 years, you will hear rock, jazz, blues, folk, pop, country, reggae, and even classical, all blended into handcrafted sets. Bob makes his home in Laguna Niguel with his wife Es and Golden Retriever "Murphy Brown." His license plate is appropriately "SPIN2NZ".
Dr. Mark Katz
Mark Katz was born in Williamsburg, grew up in Kew Gardens Hills and started logging and keeping surveys from NY radio stations in 1961. It became such a hobby (read: obsession) that Mark almost wavered about leaving NYC to go to college in 1967, knowing it would be hard to hear those AM stations from Ithaca. After immersing himself in NYC Top-40 radio, Mark attended Cornell, then to Syracuse's Upstate Medical Center and became a physician.

Today he lives and practices in Los Angeles and is most proud of working as a front-line provider during the AIDS epidemic, and along with his husband Robert, adopting an infant boy, Marcus. He teaches various aspects of medicine, including at Keck-USC Med School, and at the beginning of many classes, he tantalizes students with the third thing he is most proud of: telling people that if they give him any date in the 1960s or 1970s, he can tell them with 80% accuracy what the number one song on the Billboard charts was. Mark has graciously filled in gaps in our surveys.
Dan McCue
In 25 years as a practicing journalist, Dan McCue has written on everything from international trade, business and law to politics, science and the environment, but for all that, music and media remain closest to his heart.

A multi-award winner for his work in daily and weekly newspapers, Dan is currently writing a history of WNEW-FM, the working title of which is Where Rock Lived. He has been interviewing scores of on-air and behind the scenes personalities at the station, as well as the musicians, concert promoters, record industry executives and others who interacted with the station during its glory years.
Charlie Menut
Charlie is a big radio fan who had the foresight to record many radio shows onto videotape where they have survived far better than many audio recordings of the era. Starting in 1981, he was the Regional Manager, Chief Engineer and on-air talent for Family Stations, Inc. From 1970 to 2010, he was also owner and President of Audio Headquarters, Inc., a consumer electronics repair facility.

Charlie refers to himself as a "life long radio geek, air checker, and these days as a radio program 'restorian'". Charlies has an incredible recording archive which is deep enough to be its own museum.
Joseph S. Pilliteri
Joseph has listened to FM radio since the mid-1970s and has been a fan of both WPLJ and WNEW-FM. He especially enjoys radio documentaries and song parodies. He maintains a YouTube channel with song parodies under the screenname RadioPackRat. He resides in Garfield, New Jersey.
Myles Putman
Growing up on the Jersey side of the NYC metro area, Myles Putman, began actively flipping the radio dial and playing with recording devices at age 9. He has wantonly engaged in creative "de-construction" (re-editing) of "really, really bad music" for over 30 years and portions of his "montage" and "Skipping Delights" recordings were aired on WFMU in the 1980's.

Myles also created a large body of "real time-recording" collages of radio and music edits for "aesthetic" and possible historic value in addition to a gallery of re-edited political speeches. He now resides in the Hudson Valley with his wife Judy. In his spare time he continues to sift through his back catalogue of radio edits and sound checks and he digitally concocts new forms of audio mischief on occasion.
Steve Ronzino
Steve tells us he listened only to WNEW-FM from the late 60's thru the 70's. He worked in NYC at night in a computer room and was able to listen all night. He later listened to the short-lived WQIV. He taped WNEW-FM and other stations knowing those recordings would be important someday.

He eventually left NYC for Florida and he's able to catch up with some of the former WNEW-FM DJs by listening to WFUV streaming and to SiriusXM. We're thrilled that Steve is willing to share his extensive aircheck archive with us.
Allen B. Shaw
Allen Shaw was one of the earliest executives to promote rock on FM radio. He helped give birth to the early ABC-FM rock formats, such as the early experiments with Bob Lewis and Dan Ingram, the advent of the syndicated "Love" format, free-form WABC-FM and the emergence of WPLJ. He has graciously permitted us use of his photos of WABC, WABC-FM and WPLJ. These days, Mr. Shaw is Owner/President & CEO at Centennial Broadcasting II, LLC and Vice Chairman of the Board at Beasley Broadcast Group
Ken Tullipano
Ken Tullipano has an amazing archive of air-checks, primarily from WNEW-FM. Ken tells us that he's lived in New York State his entire life (originally Port Chester and now Carmel) and that he loved listening to rock & roll on the radio going back to Murray the K on WINS and Scott Muni on ABC. When he discovered WNEW-FM, he was "hooked".
Ken started recording shows in 1977 and like all of us, he wishes he recorded a lot more. Ken tells us, "It never occurred to me that someday they wouldn't be around. They always made me feel like I was part of a big music loving family. Thankfully WFUV is carrying on the tradition." We couldn't agree more.
David Weinstein
David started working in college radio at Pratt Institute. While there, he co-created a "Media In America" course that was originally taught by Dave Herman and later by Pete Fornatale. When Pete's associate Bill Ayres (no, not that Bill Ayres) started a late-night talk show on WPLJ, David became producer and he later produced the Alex Bennett show as well as other public affairs programs. And he was even associate director of the infamous "Midnight Blue" TV show on public-access cable in NYC.

He was an engineer at radio syndicator Cinema Sound and eventually formed Rockwell/Weinstein productions with John Rockwell (no, not that John Rockwell). He's also done on-air work at WOR; WRSU-FM (Rutgers U); WCTC-AM and WMGQ-FM (New Brunswick) as well as some features for KMEL, KRQR and live program audio for Live-105 (all San Francisco) where he also started webcasting in 2006. David still hosts a weekly podcast, "The Marconi Experiment", named after Dave Herman's WMMR, Philadelphia show of the 1960's.
Brian L. Wolfsohn
Brian has an amazingly large collection of airchecks, especially of Pete Fornatale and we'll be sharing many with you over time. Brian is currently travelling the country in a motor home, baking a lot of bread, which he shares with everyone he meets, and he attends every music festival he can find.
Dr. Zoet
Dr. Zoet, who is the creator of this site and is sometimes known as Martin Brooks, grew up listening to New York City top-40 radio and then to the FM free-form and progressive rock stations from the first day they joined the airwaves.

He worked in college radio, then became a recording engineer and producer and has produced thousands of hours of syndicated radio shows. But he now wishes that he saved more of the air-checks that he recorded and then erased (because recording tape was expensive!)
---
If you have air-checks or other materials that you'd like to contribute, send an email to info AT nyradioarchive.com (replace the "space AT space" with an "@" sign.)
Browser bugs...
Just a friendly reminder to always click your browser's Refresh button to make sure you're seeing the latest content. Many browsers cache the content from the last time you visited the site and won't display the latest without a forced refresh.
New York: Rock My Radio by Gerry Dieffenbach
contributed by Rob Frankel
This song was written by Gerry Dieffenbach and Al Stark and was frequently played on the WCBS-FM special 'Rock 'n Roll Radio Greats' weekends.

Link to song
Recently added NEW and REVISED CONTENT
(other than this page):
(Refresh the page if you don't see anything new)

---
---
Site designed and maintained by NY Intermedia Authority (NYIntermedia.com)
All archival material is copyright of the original content owners.
All other material is Copyright (c) 2010-2023 by Martin Brooks.
All rights reserved.